Specialist apparel licensee Poetic Brands has partnered with licensing agent Sunny Side Up Consulting, the lyric licensing expert, and retail giant Tesco to produce a very special range of men's and women's t-shirts for England fans during the World Cup.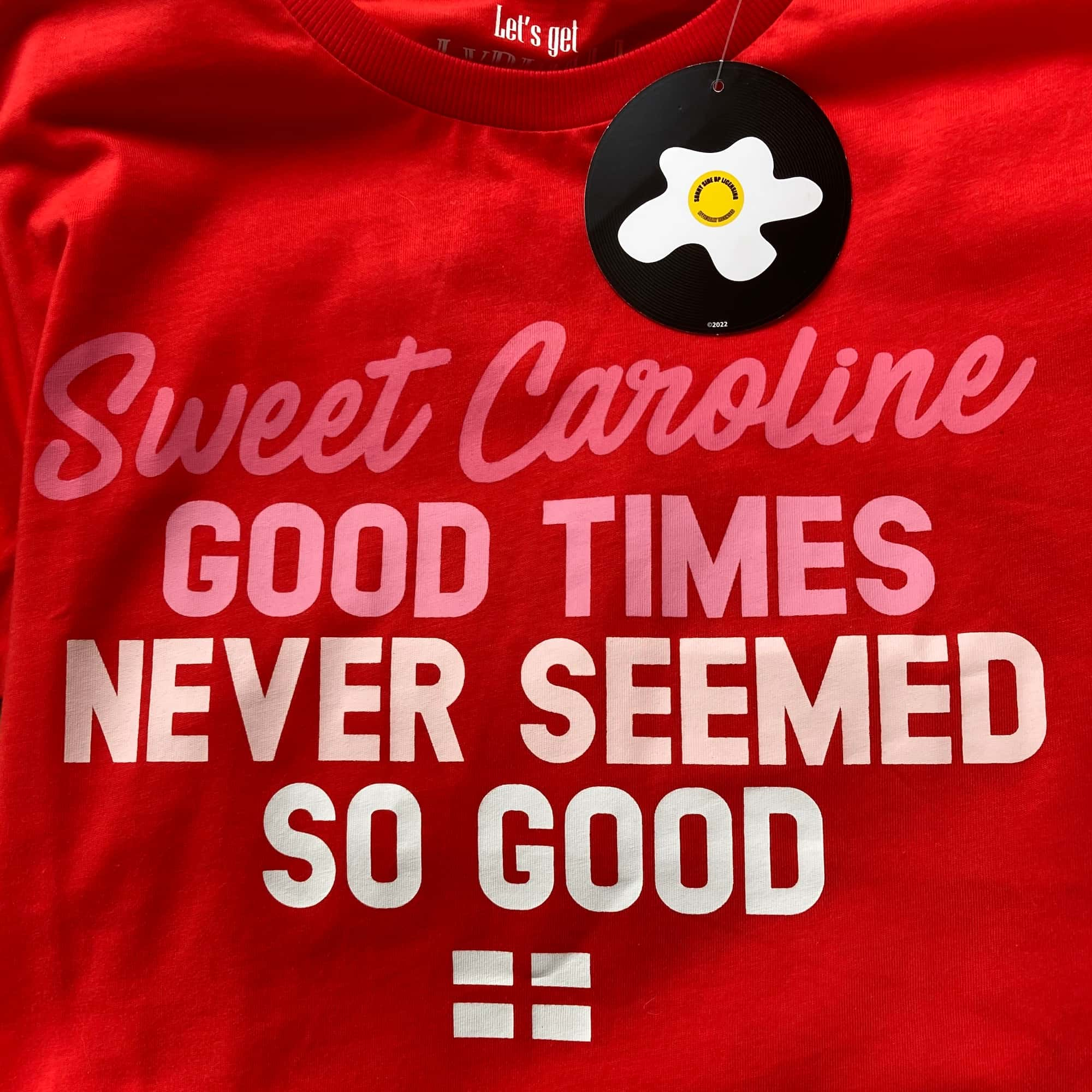 The shirts, one red shirt for women and one blue shirt for men, highlight the iconic fan favourite song Sweet Caroline and, of course, the lyrics "Good times never seemed so good". They are now available in Tesco Stores.
Adopted by sports fans around the world, the feelgood Neil Diamond song became a hit with supporters of the England men's team on their way to the final of the Euro 2020 football championships. It then roared on the Lionesses to their historic victory at Euro 2022.
Fans will now be belting out the song during England games both in Qatar and at pubs and clubs across England, and Poetic is delighted to be able to bring their favourite song to a stylish range of t-shirts during what all England supporters hope will be a successful campaign.
Sweet Caroline is written by Neil Diamond and published by Universal.
Sunny Side Up Consulting works with the world's leading Music Publishers and delivers innovative products across an array of categories. Michael Gottlieb, Founder of Sunny Side Up, says:
"We're thrilled to be partnering with Poetic and Tesco to bring these wonderful t-shirts to fans all over England during the most important event in world football. This wildly popular song has gone from strength to strength since its adoption by sports fans – let's hope our footballers do the same!"
Anne Bradford, Commercial Director of Poetic Brands, says:
"Sunny Side Up, with its unparalleled expertise in lyric licensing, is the perfect partner to help us bring these much-loved lyrics to stylish t-shirts during the biggest event in football. Fingers crossed that we're all still singing 'Good times never seemed so good' on December the 18th!"